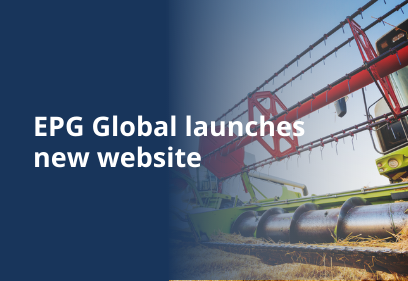 EPG Global Launches New Website
EPG Global is delighted to announce the launch of its new website on 16th July. EPG Global Managing Director Holly Shepherd commented:
"Our website showcases our new branding with a fresh new look and perspective on everything you need for your machinery and equipment extended warranty programme. We have made it not only quicker and easier for you to find the information you need but we have also added a number of new features. Foremost amongst these is our comprehensive market analysis which compares and contrasts EPG Global's coverage and service with alternative providers. You can access the market analysis here.
"Our new website also includes new details on how we can help you with the supporting administration services including:
warranty claims handling
independent claims adjudication
customer technology platforms
multilingual call centre
translation services
"Plus, we have included all the details on our wider range of insurance products including residual value guarantee, truck warranty & breakdown assistance and specialist cover for plant & equipment tyre manufacturers.
"We would love to hear your thoughts on our new website so please get in touch with any feedback via the Contact Us page."